I am busy opening my Etsy account again so if you prefer buing from Etsy and are interested in my products you can take a look here.
Etsy is a really nice place to shop for all kind of special things and I am happy to be able to sell here again with products that I have designed but made elsewhere.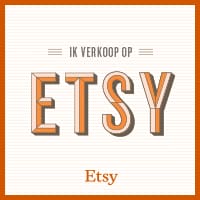 I am not quite ready yet with filling the store but it's working and will soon be compleet.